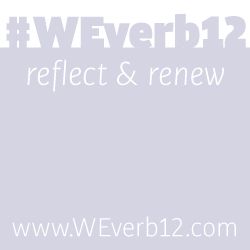 During the month of December, I'll be participating in
#WEverb12
. Every day they'll post a new question or prompt that will ask you to reflect on the past year and what you're looking forward to in 2013. You can answer these questions on your blog, Twitter or even Instagram so if you're interested, sign up!
Website
|
Twitter
|
Facebook
#1: Compose [CREATE]
Write a haiku for 2012
Bonus: Write one for 2013 too
2012
What's made me happy?
Books, loved ones, trying new things.
I want to do more.
2013
I'm turning thirty.
New job, move out and find love.
This is what I want.